The premier online system for
Online orders that power your whole business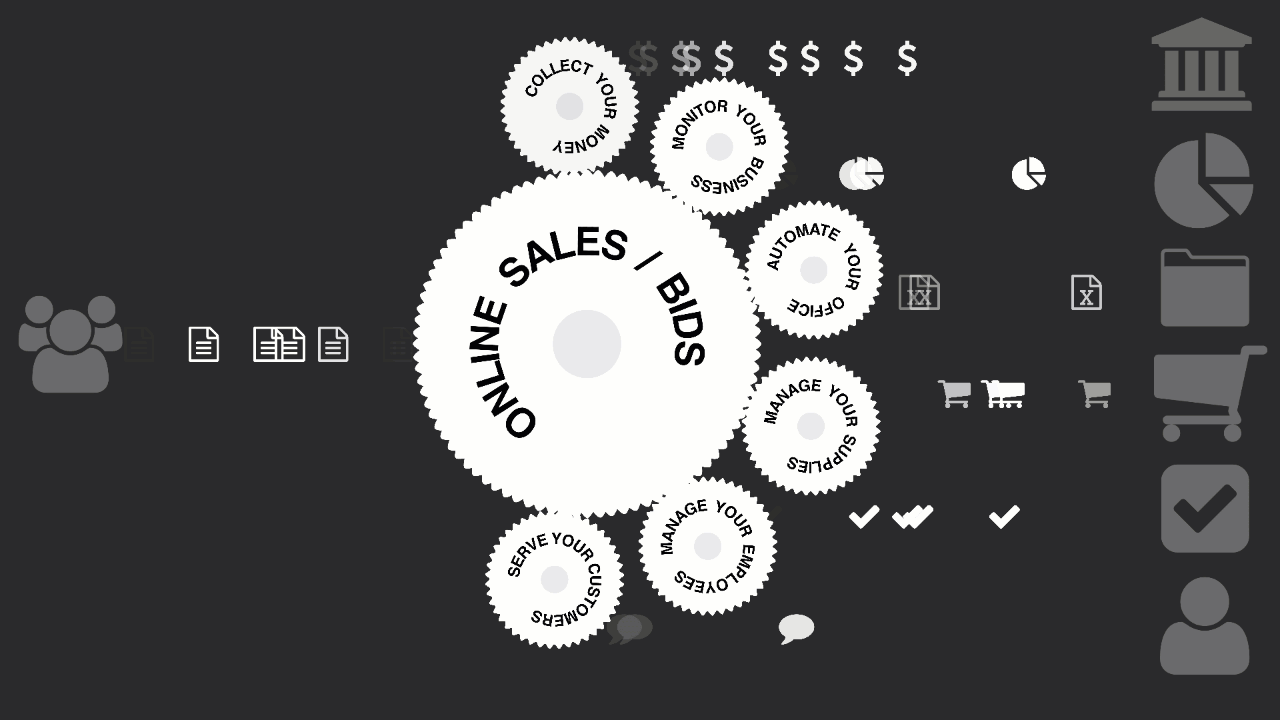 "I love Allmoxy. Your platform is incredibly well thought out and easy to use. The flexibility of Allmoxy is its true genius. I've stretched the limits of what it can do, and I owe a great deal of thanks to your support team, they are always very helpful and always responsive when I have questions. You guys have done a great job with Allmoxy and I tell everyone about your product. Thanks for everything you've done."
Add some more info about this item...
"Allmoxy is the engine that will drive our company into the future of online order entry. I haven't seen another software with the flexibility, true depth of understanding, and customer support that Allmoxy has."
"Implementation of Allmoxy has given us a huge advantage in workflow organization and opened the door to a whole new market segment of online sales. The software is intuitively designed and easy to navigate. The Allmoxy team has also been very responsive to our request for customization and helped us hone the system specifically for our needs. Our business could not be without it! Thanks Allmoxy team!"
Please reload
In 2008, Allmoxy founder Brady Lewis was running the family cabinet outsource shop and needed a software solution. Seeing an obvious lack of options for small business manufacturing software, work began building their own.
As every day problems would arise, they would be solved, systemized, and written into the new software solution. After growing 120% during the recession on the new platform, and being constantly questioned if it was for sale, it was clear this new platform could be very valuable for others as well, and Allmoxy was born.
After a few years in use, and with crucial contributions from brothers Bobby, Beau, Brett, and father Lanny, they sold the family business to focus on helping other shops repeat their success by focusing on systems and people.
​
An old door is hung in the Allmoxy HQ with the following inscription:
​
"Lanny Lewis left his steel mill job in 1992 to start his own business (in the chicken coop of his childhood home). This was the door to his tiny cabinet shop, where he came and went for many years. It served as his list of important phone numbers, and is therefore arguably the very first version of Allmoxy!

Trading business hours for late nights, Lanny was to be able to coach his sons' teams where he instilled the motto "WE NEVER QUIT!" into his young sons who would scream it at his request.

Worn with time, distressed by frustration, and colored by midnight lights, this door perfectly represents the blood, sweat, and tears Allmoxy is built on and stands as a perfect physical representation of one of our core beliefs: WE NEVER QUIT!"
​
Equally important to Allmoxy is the mission of realizing human capital. By saving time from mundane, programmable tasks, Allmoxy teaches companies that people can live up to their full potential as humans and do what makes them human: Stress Less, Be More!
​
​
WE'RE HIRING
We're always looking for talented individuals to join us in our adventure! It takes multiple personalities with different talents to make our company thrive, and we're interested in a wide variety of people.